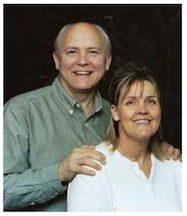 We are Garth and Marilyn Malan.

Our Company Has Been Helping Businesses Grow Worldwide
By Assisting Them To Put Their Websites On National TV
With Wholesale Prices
For Over 7-Years.

Try it out for ONE MONTH for just $30 to PROVE to yourself
that receiving MILLIONS of real LIVE VISITORS to your website
is the BEST form of advertising to date!